The Issues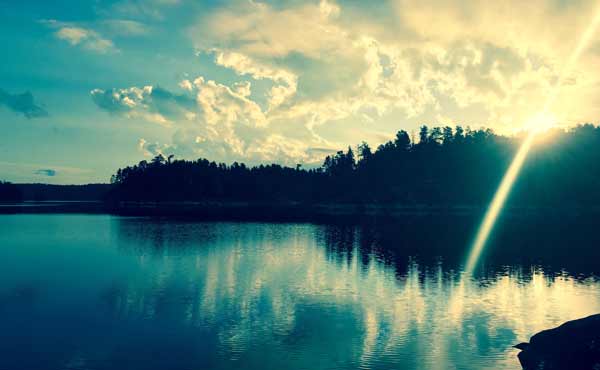 Our Environment
Minnesota has a tradition of environmental stewardship. We are proud of being "The Land of Sky Blue Waters". The 2017 legislature voted to dismantle and defund well established programs that provide common sense policy to protect Minnesota's natural resources. For example, Kathy Lohmer voted to weaken water quality standards, undo buffer rules designed to protect waters from runoff and to allow corporations to prepare their own environmental impact statements without transparency. 
Shelly is a director on the DFL Environmental Caucus and as your state representative she will promote policy that will protect our natural resources and influence investment in renewable resources. Shelly believes clean air, water and land is a right for all people.  She trusts evidence-based science and she supports a carbon tax/dividend initiative. Shelly also believes the Minnesota Pollution Control Agency's Citizen Board should be restored. Shelly and her family appreciate the unique beauty of Minnesota and vow to preserve and improve its natural beauty for the future.
Education
Despite a $1.65 billion surplus, Kathy Lohmer and the Republicans chose to underfund our E-12 schools and to cut pre-k.  They allowed tuition to continue to rise by underfunding higher education. Instead, they gave big tax cuts to big tobacco and the wealthy.  Luckily, Governor Dayton and Democratic leaders were able to force them to compromise. Minnesota children should not be used as a bargaining chip. In this district, the consequences of underfunding our schools has resulted in drastic measures, like closing schools and reducing staff and the community has suffered.
Shelly supports stable, predictable funding of public education at all levels.  She believes that excessive standardized testing is hindering best practice pedagogy. She believes in addressing the whole child in schools by including counselors, nurses and psychologists as essential staff. Shelly and her husband, Scott, have decades of teaching experience and will always support the public school system as the foundation for a strong Minnesota.
Seniors
By the year 2020 the population of seniors in Minnesota will be just under 1 million. Seniors will be the largest share of population state wide. There will be more seniors in 2035 than there will be school children. Seniors are dependent on affordable healthcare, including common sense prescription pricing. They will require sound transportation systems to improve mobility and more access to home-care. Shelly supports substantial investment to ensure that our seniors have adequate support services. There is a growing need for personal care assistants, adult day care services, medical supplies and equipment and customized living spaces that allow seniors to stay in the home.
Health and Human Services
Kathy Lohmer and the Republicans voted to roll back $600 million from Health and Human Services. These cuts will hurt Minnesota families. A large omnibus bill awarded $542 million dollars to insurance companies without demanding accountability in regard to improved benefit access and premium relief. The bill denies raises to home healthcare workers who service seniors and the disabled.  It does not adequately support affordable childcare.  It under estimates the crucial need to address the problem of opioid abuse and addiction. Instead, a portion of the $1.65 million surplus will go to corporations, the tobacco industry and the well-connected.  
Shelly believes that all people have a right to secure and affordable healthcare. She advocates for inpatient and outpatient mental health programs for all. She is resolute in her commitment to ensure home health aides are adequately compensated for their essential work in our changing demographic as it relates to increased need for home health care. She supports education and funding to combat the devastating opioid abuse issues in Minnesota. 
‍
Transit
A state of the art transit system is an asset to the business community. It is vital to economic growth and the environmental health and vitality of Minnesotans. It is a means of mobility for seniors, the disabled and every day commuters. The 2017 legislature chose to block our state's future transit system expansions-both bus and rail. They notified the U.S. Secretary of Transportation asking that an $887 million grant for the Southwest Light Rail Line be denied. We had previously invested $159 million dollars in construction that was scheduled to begin soon. They voted to raise current fares by 22 to 40%. Minnesota is behind in modern transit systems and infrastructure. I will champion bringing Minnesota transit systems and infrastructure into the 21st century. I suggest that ignoring the value of modern transit is detrimental to the future of Minnesota. I will propose policy that allows investment in transit options statewide. In our district, I will work with Washington County to advance plans for a rapid transit bus service to serve Washington County.